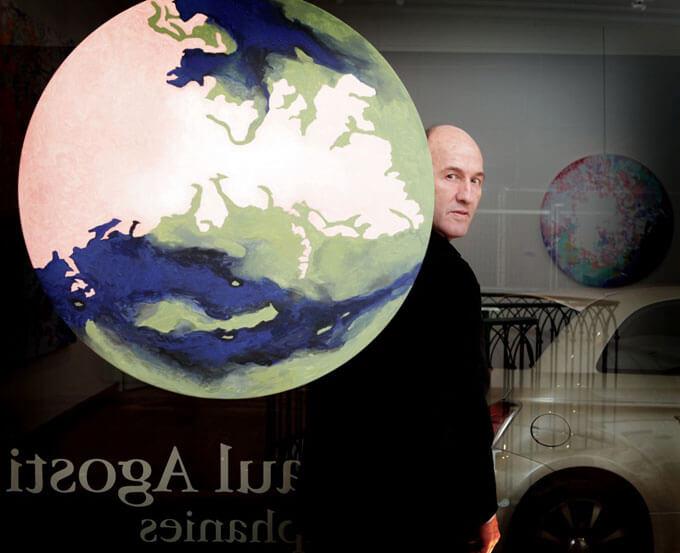 Jean-Paul Agosti was born in Paris in 1948. He lives and works in Joigny (France) since 1991.
Works by Jean-Paul Agosti are to be found in important public and private collections, both in France and in other countries.
Represented mainly in France by Galerie Guillaume
Read more
Je serai toujours là
Dans la forêt, notant le moindre frisson d'aile.
Je viendrai chaque jour me remplir les yeux d'elle,
Tâcher de lui voler de sa beauté, m'asseoir
Sur le même arbre mort, s'il le faut, chaque soir,
Tant que je n'aurai pas bien traduit son mystère
Et cette forte odeur de feuillage et de terre
Qu'elle sent. Je veux bien me priver de sommeil :
Mais je la surprendrai, la gueuse, à son réveil,
Pour bien voir quelles sont à l'aurore ses teintes.
De quel vert plus brillant ses feuilles sont repeintes.
Et comment la rosée à leur bout vient perler,
Et comment tous les plus vieux arbres font trembler,
Dans l'azur matinal, des cimes toutes roses !
Edmond Rostand, Les Musardises